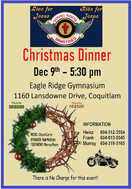 Who we are and what we do

Our service has grown from simple hospital visits to include legal, moral and rehabilitation guidance. Some of the areas that A.I.M. addresses:
VOCATIONAL: A.I.M. seeks to assist victims unable to return to their former occupation. At present, this objective is achieved by referral to existing education and rehabilitation agencies and institutions. As membership and charitable donations grow, A.I.M. hopes to expand its services in this area.

MORAL: Membership input through hospital visits, guidance, meetings and recreational activities. A.I.M also supplies the hospital victims with reading material, TV rentals and locates specialty wheel chairs as needed.

LEGAL: Lawyers in the membership to give legal counsel and support to the individuals and the Society as a whole.

PUBLIC AWARENESS: Helping the general public through education realise the road must be shared. Consistent with this goal, A.I.M. also assists other motorcycle organisations in promoting safety and awareness. A.I.M. also publishes a quarterly newsletter, The Helping Rider, that is mailed to our members and can also be picked up at various motorcycle shops.
Directors, regional representatives and members serve the association on a volunteer basis. The directors are voted into these positions by members in good standing on a yearly basis.
Funding for A.I.M. is attained by the membership fees, donations and recreational functions. The fee for membership runs from the month you originally take out your membership, and is due the following year at the same time.
A.I.M. is not a "motorcycle club" but an organized cause.