Calendar of events
(Switch to text-only "list" view which is best for printing.)
A.I.M. Vancouver General Meeting
(British Columbia)

3rd Thursday of every month, 7:00 PM
Fresgo Inn Restaurant
10102 King George Boulevard
Surrey, B.C., Canada, V3T 2W4
604.580.0112
Send us notification of your event for this calendar. We will also gladly display most posters. Posters are acceptable in the following formats: JPG/JPEG, GIF, PNG (minimum width of 500 pixels required)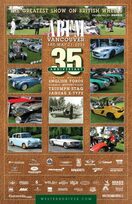 Saturday, May 21, 2022 - ABFM Vancouver [full printable version]
35 year anniversary for English, Fords, Triumphs, Stags, and Jaguar E-Type motorcycles.
10:00 am to 4:30 pm
Telephone: 604.736.6754; Email jstewart@westerndriver.com; www.westerndriver.com
Sunday, May 22, 2022 Riff-Raff Ride In Port Alberni [full printable version]
2nd Annual Riff-Raff Ride
10:00am - 03:00pm - Whoever you are, whatever you ride, however you dress, the Riff-Raff Ride is an all inclusive celebration of the joy of motorcycling and the mental health benefits of wind therapy. Event by Canadian Mental Health Port Alberni / https://www.facebook.com/CMHAPA/
Location - Taylor River Rest Area - 858 Pacific Rim Hwy -Kildonan - BC - Canada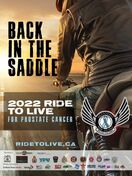 May 29, 2022 Back in the Saddle 2022 Ride to Live [full printable version]
2022 Ride to Live fundraiser for Prostate Cancer.
https://www.ridetolive.ca/
Starting points from 9:00 am
Vancouver: Travel from Trev Deeley's to UFV (University of the Fraser Valley) on the scenic tour
Abbotsford: Travel from UFV through Langley, Maple Ridge, and Mission; returning to UFV
June 11th,2022 North Vancouver RCMP skills challenge [full printable version]
Starts at 8:00am
We have just secured the parking lot at the North Van campus @ Capilano University (Parking Lot 1).
Show & Shine - Sikh Motorcycle Club [full printable version]
9:30am at the TradeX Centre in Abbotsford, rear parking lot.
This is a good event to attend -- last event had over 100 motorcycles entered.
Show & Shine - Sasquatch (fundraiser) [full printable version]
15th annual motorcycle Show & Shine from 11:00am to 5:00pm at the Sasquatch Inn.

All proceeds go to Zajac Ranch for Children.
Events, posters, and other information presented within this calendar are, to the best of our knowledge, true and accurate; although we make a genuine effort to provide accurate information about third party events, you are ultimately responsible for verifying the information to rule out the possibility of errors, omissions, and unexpected changes or cancellations.