Safety tips - Staggered Formation Riding
Staggered Formation Riding
by Greg Swallow (diagram colourized by Randolf Richardson)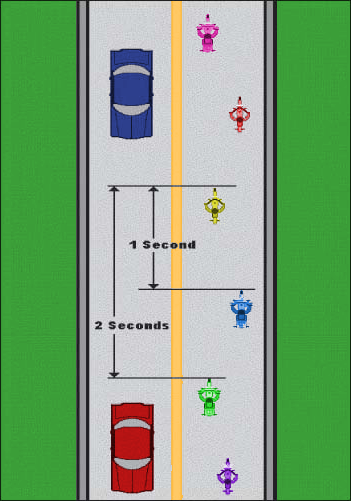 Rules for groups riding in Staggered Formation:
This is the primary riding formation.

Single file is used when directed by the ride leader.

One-second rule: the bike in the lane to your left or right should not be less than one second ahead of you.

Two-second rule: maintain at least two seconds between you and the rider in front of you.

Four-second rule: look ahead four seconds at your immediate path of travel to give yourself more time to react to a hazard.

Twelve-second rule: also look ahead at your anticipated path of travel. Twelve seconds is approximately one city block.